Based in Lansdown, Stroud, Gloucestershire we provide animal welfare to the Cirencester, Fairford, Tetbury, Dursley, Nailsworth, Wotton-Under-Edge, Berkeley and Stonehouse area. Registered Charity Number 207006.
Reduced Cost Cat Neutering
During September we are offering reduced cost neutering at £10.00 per cat (whether male or female) for anyone living in our catchment area and who is in receipt of the appropriate benefits. For more information please call June on 01453 755 857 Monday to Friday between 10:00 to 12:00.  If you have a new kitten in your life, it will need neutering about now.
And coming up in the fast lane...  FASHION, FASHION, FASHION
The fashion show of fashion shows.
You have less than a week to buy that all important ticket.
The Nailsworth team are pulling all the stops out and have recruited young men to look good and dish out the nibbles and bubbles.  Ladies, how can you resist the temptation of six packs, good company and a fantastic show?  Don't forget to bring cash - there are some very desirable items...  To get the merest of hints and a flavour of what to expect on the night, just pop in to the shop and see for yourself.  The team will be on hand to take your money and furnish you with tickets to the best show we have put on this year.
It all kicks off on Saturday 20th September at 7:30 - St Martin's Church, Horsley.
The holidays are over but Dennis is still waiting for that all important call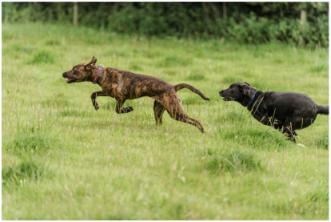 Dennis is a very handsome and loving boy who was found abandoned as a baby. He is only 9 months old, is a large cross-breed and is already a big boy. When fully grown Dennis will be a lovely big dog and will need a nice big home and garden to call his own.
Dennis is very well socialised and good with other dogs and people. He is crate trained and very clean in his kennel which should make the transition in to a home nice and easy. He has excellent recall with a whistle and has had some good basic training which is has responded well to.
Being such a young and gorgeous boy, he just needs someone willing to give him lots of time, expand on his training and who is confident with larger dogs. He would do fine with children of 12+ but no cats or small furries. Dennis will be a wonderfully loyal and loving companion with the right family.
For more information about Roco and all re-homing enquiries, please call Nicola on 07772 737 503.
And little Roco needs a new home too.  Can you cope with that much fun?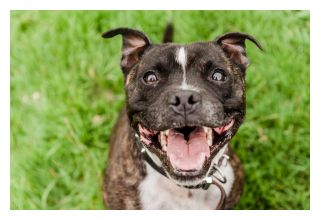 Fabulous Roco is a proper bundle of joy. He has come in to our care through no fault of his own and is looking for another family to love and be loved. Roco has loads of energy, is full of fun and his wonderful smiley face just makes you laugh when he comes bounding up to you to say hello.  He plays nicely with other dogs and needs someone at home a lot of the time so he can enjoy their company and be involved in lots of nice walks.  He is great with children so can be homed with kids of 7+.
Roco loves his toys and plenty of rough and tumble. We love Roco very much and are determined only the best will do for his next home so he can truly have a happy forever after.  Could you be his next home?

For more information about Roco and all re-homing enquiries, please call Nicola on 07772 737 503.

Could you be our part-time knight of the road?  To find out more, click here or phone Karen on 07780 916 668 or email Karen at karen.egan@rspcastroud.org.uk.

Across our area, our work is focused on providing welfare for local animals. As well as finding new homes for many unwanted animals each year, we provide a twice weekly veterinary clinic, reduced fee neutering and veterinary help vouchers for people within the community on income support. We are an independent charity and rely wholly on local support to generate funds to enable us to deliver animal welfare. A substantial proportion of our income is generated by our shops in Stroud, Nailsworth, Wotton-under-Edge and Cirencester. We are always looking for people who are willing to help out and for donations of good quality, saleable items. You could really make a difference.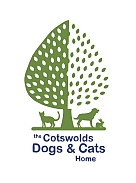 The Branch is about to launch a capital appeal to raise £2.5m to build The Cotswolds Dogs & Cats Home; find out more on Cotswolds TV.  Once built, the home will provide a safe place for abused, neglected and abandoned animals from across Gloucestershire for many generations to come.  For more information about this exciting project and how you can help build the future for animals in need, simply click here.  To see the local newspaper coverage from the 12th December 2013 (in the Stroud News & Journal) click here.

The official web site for the Cotswolds Dogs & Cats Home is  www.cotswoldsdogsandcatshome.org.uk.  You can email us at info@cotswoldsdogsandcatshome.org.uk.

Thinking of getting a pet?  Have a look at the list of animals we currently have available for adoption.  You could find yourself with your new best friend.  The list is split into three - cats, dogs and [other] small animals, e.g. hamsters, gerbils, etc.  Adopting an animal that really needs a home can be one of the most rewarding things you can do.

If you need to find us or write to us, any member of staff or trustee, our postal address is: RSPCA South Cotswold Branch, 30 Lansdown, Stroud. Gloucestershire, GL5 1BG.
Find out more about our work and get involved.  For more Branch news, click here.