Based in Lansdown, Stroud, Gloucestershire we provide animal welfare to the Cirencester, Fairford, Tetbury, Dursley, Nailsworth, Wotton-Under-Edge, Berkeley and Stonehouse area. Registered Charity Number 207006.
Featuring our Tetbury Charity Furniture Emporium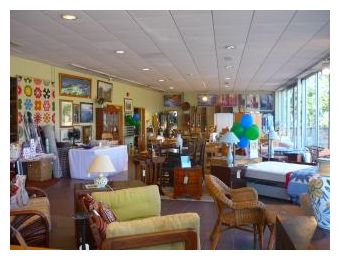 Our new furniture emporium in Tetbury has been open for business since Thursday 10th July and we have seen a remarkable number of old and new customers crossing the threshold.  Thank you for your support and thank you to Lady Bathurst for opening the emporium.
If you are interested in volunteering in the shop, please phone the emporium on 01666 502 413.
We urgently need donations of furniture and household items. Can you help? If so, then please telephone Karen on 07780 916 668 or the emporium on 01666 502 413.  The shop can be found at London Road, Tetbury, GL8 8HW between the Tesco petrol station and the store.
Sometimes it breaks your heart...
Sometime we are really privileged to meet some great pets that just need a little help to get them back on their feet.  The best tonic of all is a loving home - a great tonic for owner and pet alike – is yours the right home to share with a cat,  dog or a rabbit?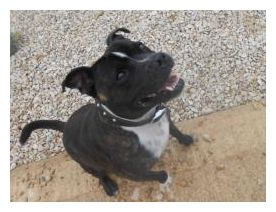 Fabulous Roco is a proper bundle of joy. He has come back in to our care through no fault of his own and it is really sad for us to know he now finds himself back looking for another family to love. Roco has loads of energy, is full of fun and his wonderful smiley face just makes you laugh when he comes bounding up to you to say hello.  He plays nicely with other dogs and needs someone at home a lot of the time so he can enjoy their company and be involved in lots of nice walks.  He is great with children so can be homed with kids of 7+.
Roco loves his raggy toys and plenty of rough and tumble. We love Roco very much and are determined only the best will do for his next home so he can truly have a happy forever after.  Could you be his next home?

For more information about Roco and all re-homing enquiries, please call Nicola on 07772 737 503.

Could you be our part-time knight of the road?  To find out more, click here or phone Karen on 07780 916 668 or email Karen at karen.egan@rspcastroud.org.uk.

Across our area, our work is focused on providing welfare for local animals. As well as finding new homes for many unwanted animals each year, we provide a twice weekly veterinary clinic, reduced fee neutering and veterinary help vouchers for people within the community on income support. We are an independent charity and rely wholly on local support to generate funds to enable us to deliver animal welfare. A substantial proportion of our income is generated by our shops in Stroud, Nailsworth, Wotton-under-Edge and Cirencester. We are always looking for people who are willing to help out and for donations of good quality, saleable items. You could really make a difference.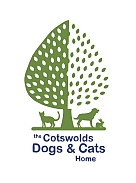 The Branch is about to launch a capital appeal to raise £2.5m to build The Cotswolds Dogs & Cats Home; find out more on Cotswolds TV.  Once built, the home will provide a safe place for abused, neglected and abandoned animals from across Gloucestershire for many generations to come.  For more information about this exciting project and how you can help build the future for animals in need, simply click here.  To see the local newspaper coverage from the 12th December 2013 (in the Stroud News & Journal) click here.
The official web site for the Cotswolds Dogs & Cats Home is  www.cotswoldsdogsandcatshome.org.uk.  You can email us at info@cotswoldsdogsandcatshome.org.uk.

Thinking of getting a pet?  Have a look at the list of animals we currently have available for adoption.  You could find yourself with your new best friend.  The list is split into three - cats, dogs and [other] small animals, e.g. hamsters, gerbils, etc.  Adopting an animal that really needs a home can be one of the most rewarding things you can do.

If you need to find us or write to us, any member of staff or trustee, our postal address is: RSPCA South Cotswold Branch, 30 Lansdown, Stroud. Gloucestershire, GL5 1BG.
Find out more about our work and get involved.  For more Branch news, click here.