Based in Lansdown, Stroud, Gloucestershire we provide animal welfare to the Cirencester, Fairford, Tetbury, Dursley, Nailsworth, Wotton-Under-Edge, Berkeley and Stonehouse area. Registered Charity Number 207006.
Bobcat & Friends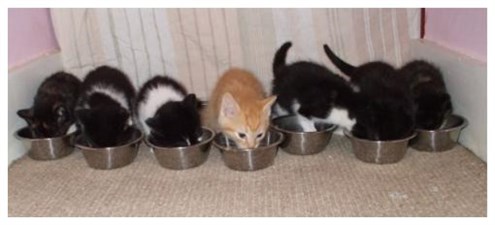 Bobcat and his cheeky little friends are 6 siblings that have come to us as a consequence of an unexpected litter.
There are 4 boys and 2 girls and they are all adorable. These little guys love to play, are very affectionate and will be wonderful fun little fluff balls to have in your home. They are just 9 weeks old at the moment so need a family with lots of love and plenty of attention to give to ensure they continue to grow up happy and healthy. To find out more about adopting any of our animals, please call Nicola on 07772 737 503.

Across our area our work is focused on providing welfare for local animals. As well as finding new homes for many unwanted animals each year, we provide a twice weekly veterinary clinic, reduced fee neutering and veterinary help vouchers for people within the community on income support. We are an independent charity and rely wholly on local support to generate funds to enable us to deliver animal welfare. A substantial proportion of our income is generated by our shops in Stroud, Nailsworth, Wotton-under-Edge and Cirencester. We are always looking for people who are willing to help out and for donations of good quality, saleable items. You could really make a difference.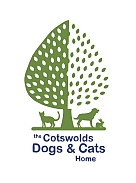 The Branch is about to launch a capital appeal to raise £2.5m to build The Cotswolds Dogs & Cats Home; find out more on Cotswolds TV.  Once built, the home will provide a safe place for abused, neglected and abandoned animals from across Gloucestershire for many generations to come.  For more information about this exciting project and how you can help build the future for animals in need, simply click here.  To see the local newspaper coverage from the 12th December 2013 (in the Stroud News & Journal) click here.

The official web site for the Cotswolds Dogs & Cats Home is www.cotswoldsdogsandcatshome.org.uk and you can email us at  info@cotswoldsdogsandcatshome.org.uk.
If you need to find us or write to us, any member of staff or trustee, our postal address is: RSPCA South Cotswold Branch, 30 Lansdown, Stroud. Gloucestershire, GL5 1BG.
Find out more about our work and get involved.  For more Branch news, click here.