Based in Lansdown, Stroud, Gloucestershire we provide animal welfare to the Cirencester, Fairford, Tetbury, Dursley, Nailsworth, Wotton-Under-Edge, Berkeley and Stonehouse area. Registered Charity Number 207006.
Charlie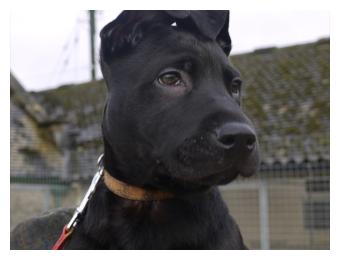 This lovely chap is called Charlie.  He is about 14 weeks old and going to be a large breed dog.  We think he has some Labrador in him as well as a bit of a mix of others but needless to say he is a very handsome chap and very cute.
Charlie has come in through no fault of his own and he is a puppy so will need a home where there is lots of company as well as time for house training, obedience training and socialisation.  He is not sure about toddlers and young children as they seem to be a bit scary for him so we think a home with kids of 7+ would be ideal.
Charlie is used to cats and other dogs playing with him.  He loves to chew - especially things he shouldn't; so he will need a home where he can learn all the right things to be a happy and pleasant dog.  He has a lovely temperament and is very friendly and will win the hearts of his new family in no time.  Is he the one for you?
To find out more about adopting Charlie or any of our animals, please call Nicola on 07772 737 503.
Tom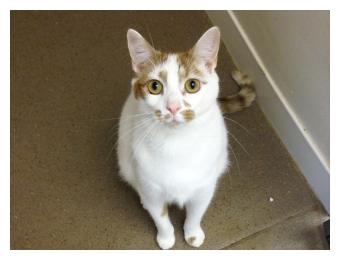 Tom is a gorgeous young chap.  He needs to be homed as the only cat in a nice spacious area where he is not overwhelmed by neighbouring felines as this can stress him out a bit.
Tom needs a calm place so he can feel secure.  He is extremely affectionate and such a sweetheart so we need to make sure we get Tom a lovely place so he can enjoy being a proper cat again.  Can you offer Tom the home and love he needs?
To find out more about adopting Tom or any of our animals, please call Nicola on 07772 737 503.

We have celebrated over 75 years of providing welfare for local animals. As well as finding new homes for many unwanted animals each year, we provide a twice weekly veterinary clinic, reduced fee neutering and veterinary help vouchers for people within the community on income support. We are an independent charity and rely wholly on local support to generate funds to enable us to deliver animal welfare. A substantial proportion of our income is generated by our shops in Stroud, Nailsworth, Wotton-under-Edge and Cirencester. We are always looking for people who are willing to help out and for donations of good quality, saleable items. You could really make a difference.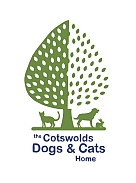 The Branch is undertaking a capital appeal to raise £2.5m to build The Cotswolds Dogs & Cats Home; find out more on Cotswolds TV.  Once built, the home will provide a safe place for abused, neglected and abandoned animals from across Gloucestershire for many generations to come.  For more information about this exciting project and how you can help build the future for animals in need, simply click here.  To see the local newspaper coverage from the 12th December 2013 (in the Stroud News & Journal) click here.

The official web site for the Cotswolds Dogs & Cats Home is www.cotswoldsdogsandcatshome.org.uk and you can email us at  info@cotswoldsdogsandcatshome.org.uk.
If you need to find us or write to us, any member of staff or trustee, our postal address is: RSPCA South Cotswold Branch, 30 Lansdown, Stroud. Gloucestershire, GL5 1BG.
Find out more about our work and get involved.  For more Branch news, click here.